| | | | | | | | | | | | | | | | | | | | | | | | | | | | | | | | | | | | | |
| --- | --- | --- | --- | --- | --- | --- | --- | --- | --- | --- | --- | --- | --- | --- | --- | --- | --- | --- | --- | --- | --- | --- | --- | --- | --- | --- | --- | --- | --- | --- | --- | --- | --- | --- | --- | --- |
| 26 | | | | | | | | | I | | | | | | | | | R | | | | | | | | | | | | | | | | | | |
| | | | | | | | | 8 | 9 | | | | | 5 | 6 | | | | 1 | | | | | 6 | | 8 | + | = | | 4+3 | = | | | | | |
| | | | | | | | | 8 | 9 | | | | | 14 | 15 | | | | 19 | | | | | 24 | | 26 | + | = | | 1+1+5 | = | | | | | |
| 26 | | | | | | | | | I | | | | | | | | | R | | | | | | | | | | | | | | | | | | |
| | 1 | 2 | 3 | 4 | 5 | 6 | 7 | | | 1 | 2 | 3 | 4 | | | 7 | 8 | 9 | | 2 | 3 | 4 | 5 | | 7 | | + | = | | 8+3 | = | | 1+1 | | | |
| | 1 | 2 | 3 | 4 | 5 | 6 | 7 | | | 10 | 11 | 12 | 13 | | | 16 | 17 | 18 | | 20 | 21 | 22 | 23 | | 25 | | + | = | | 2+3+6 | = | | 1+1 | | | |
| 26 | | | | | | | | | I | | | | | | | | | R | | | | | | | | | | | | | | | | | | |
| | 1 | 2 | 3 | 4 | 5 | 6 | 7 | 8 | 9 | 10 | 11 | 12 | 13 | 14 | 15 | 16 | 17 | 18 | 19 | 20 | 21 | 22 | 23 | 24 | 25 | 26 | + | = | | 3+5+1 | = | | | | | |
| | 1 | 2 | 3 | 4 | 5 | 6 | 7 | 8 | 9 | 1 | 2 | 3 | 4 | 5 | 6 | 7 | 8 | 9 | 1 | 2 | 3 | 4 | 5 | 6 | 7 | 8 | + | = | | 1+2+6 | = | | | | | |
| 26 | | | | | | | | | | | | | | | | | | R | | | | | | | | | | | | | | | | | | |
| | 1 | | | | | | | | | 1 | | | | | | | | | 1 | | | | | | | | + | = | | | x | 3 | = | | | |
| | | 2 | | | | | | | | | 2 | | | | | | | | | 2 | | | | | | | + | = | | | x | 3 | = | | | |
| | | | 3 | | | | | | | | | 3 | | | | | | | | | 3 | | | | | | + | = | | | x | 3 | = | | | |
| | | | | 4 | | | | | | | | | 4 | | | | | | | | | 4 | | | | | + | = | | | x | 3 | = | | 1+2 | |
| | | | | | 5 | | | | | | | | | 5 | | | | | | | | | 5 | | | | + | = | | | x | 3 | = | | 1+5 | |
| | | | | | | 6 | | | | | | | | | 6 | | | | | | | | | 6 | | | + | = | | | x | 3 | = | | 1+8 | |
| | | | | | | | 7 | | | | | | | | | 7 | | | | | | | | | 7 | | + | = | | | x | 3 | = | | 2+1 | |
| | | | | | | | | 8 | | | | | | | | | 8 | | | | | | | | | 8 | + | = | | | x | 3 | = | | 2+4 | |
| | | | | | | | | | 9 | | | | | | | | | 9 | - | - | - | - | - | - | - | - | + | = | | | x | 2 | = | | 1+8 | |
| 26 | | | | | | | | | I | | | | | | | | | R | | | | | | | | | | | | | | | | | | |
| | | | | | | | | | | | | | | | | | | | | | | | | | | | | | 4+5 | | | 2+6 | | 1+2+6 | | 5+4 |
| 26 | | | | | | | | | I | | | | | | | | | R | | | | | | | | | | | | | | | | | | |
| | 1 | 2 | 3 | 4 | 5 | 6 | 7 | 8 | 9 | 1 | 2 | 3 | 4 | 5 | 6 | 7 | 8 | 9 | 1 | 2 | 3 | 4 | 5 | 6 | 7 | 8 | | | | | | | | | | |
| 26 | | | | | | | | | I | | | | | | | | | R | | | | | | | | | | | | | | | | | | |
A
HISTORY OF GOD
Karen Armstrong 1993
The God of the Mystics
Page 250
"Perhaps the most famous of the early Jewish mystical texts is the fifth century Sefer Yezirah (The Book of Creation). There is no attempt to describe the creative process realistically; the account is unashamedly symbolic and shows God creating the world by means of language as though he were writing a book. But language has been entirely transformed and the message of creation is no longer clear. Each letter of the Hebrew alphabet is given a numerical value; by combining the letters with the sacred numbers, rearranging them in endless configurations, the mystic weaned his mind away from the normal connotations of words."
Page 250
"THERE IS NO ATTEMPT MADE TO DESCRIBE THE CREATIVE PROCESS REALISTICALLY
THE ACCOUNT IS UNASHAMEDLY SYMBOLIC AND SHOWS GOD CREATING THE WORLD BY MEANS
OF LANGUAGE AS THOUGH HE WERE WRITING A BOOK BUT LANGUAGE HAS BEEN ENTIRELY
TRANSFORMED AND THE MESSAGE OF CREATION IS NO LONGER CLEAR EACH LETTER OF THE
HEBREW ALPHABET IS GIVEN A NUMERICAL VALUE BY COMBINING THE LETTERS WITH THE
SACRED NUMBERS REARRANGING THEM IN ENDLESS CONFIGURATIONS THE MYSTIC WEANED
THE MIND AWAY FROM THE NORMAL CONNOTATIONS OF WORDS"
....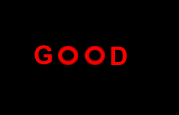 THE LIGHT IS RISING NOW RISING IS THE LIGHT